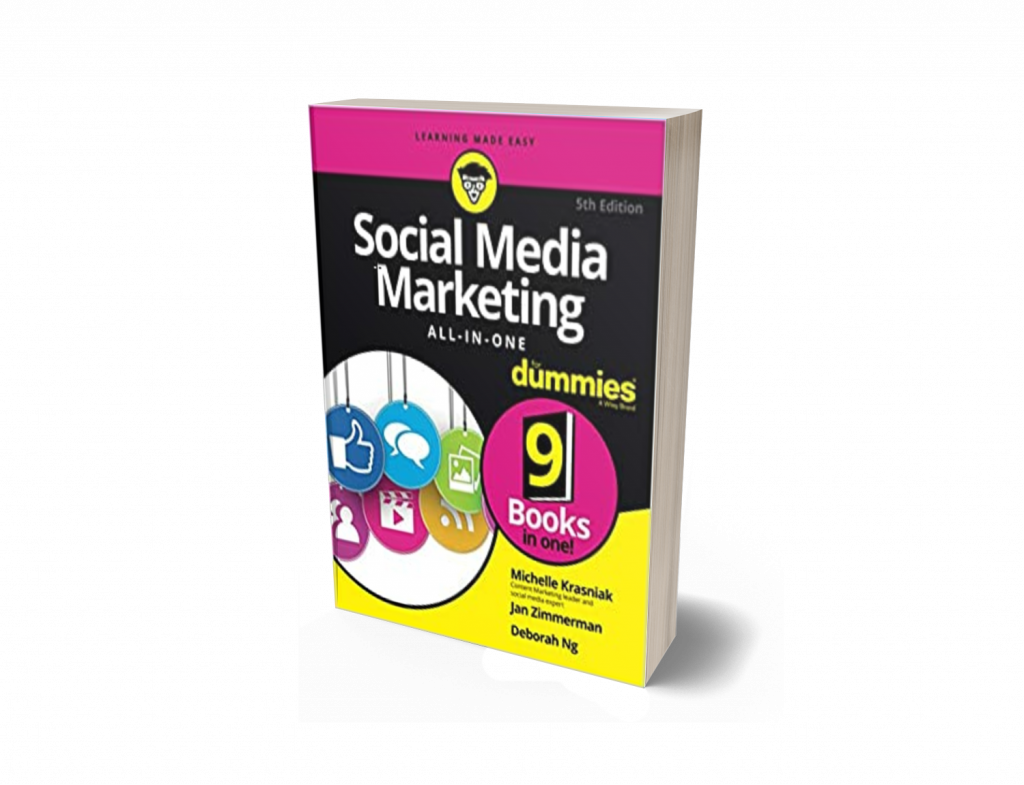 Saat ini, tsunami konten di media social begitu terasa. Setiap orang memiliki akun twiter, facebook, instagram, bahkan blog. Tidak terkecuali para selebritis. Dengan perkembangan ini, muncullah kebutuhan akan social media marketing. Social Media Marketing adalah cara yang murah dan sangat efektif untuk memperluas audience Anda, memperdalam brand awareness Anda, dan akhirnya meningkatkan bisnis Anda.
Social Media Marketing For Dummies menyediakan referensi yang sangat diperlukan untuk usaha kecil dan start-ups yang mencari strategi pemasaran online berbiaya rendah, serta untuk marketers di perusahaan besar yang ingin lebih terlibat dengan media sosial.
Buku ini tidak hanya memberikan gambaran bagaimana membuat konten, tetapi juga mendistribusikannya di channel yang tepat, mengukurnya sehingga growth akan terlihat jelas. Pada akhirnya, bagaimana social media yang Anda pilih dapat membantu mengembangkan bisnis Anda secara optimal.
Buku ini mengajarkan bagaimana memilih social media yang cocok untuk Anda dan brand Anda, dan bagaimana:
1. Menggunakan Twitter, Blog, Facebook, dan platform social media yang lain secara maksimal.
2. Membangun jurubicara online untuk brand Anda
3. Mengindentifikasi social media mana yang tepat untuk target audience Anda
4. Memilih platform social media mana yang cocok untuk tujuan tertentu
5. Membangun "suara" yang unik dan google-able di social media
6. Meng-optimasi website atau platform Anda untuk menarik clicks dan customers
7. Set up program untuk menilai dan mengukur hasil yang Anda inginkan
Social Media Marketing helps you learn the art of social media marketing to build your business to its full potential.