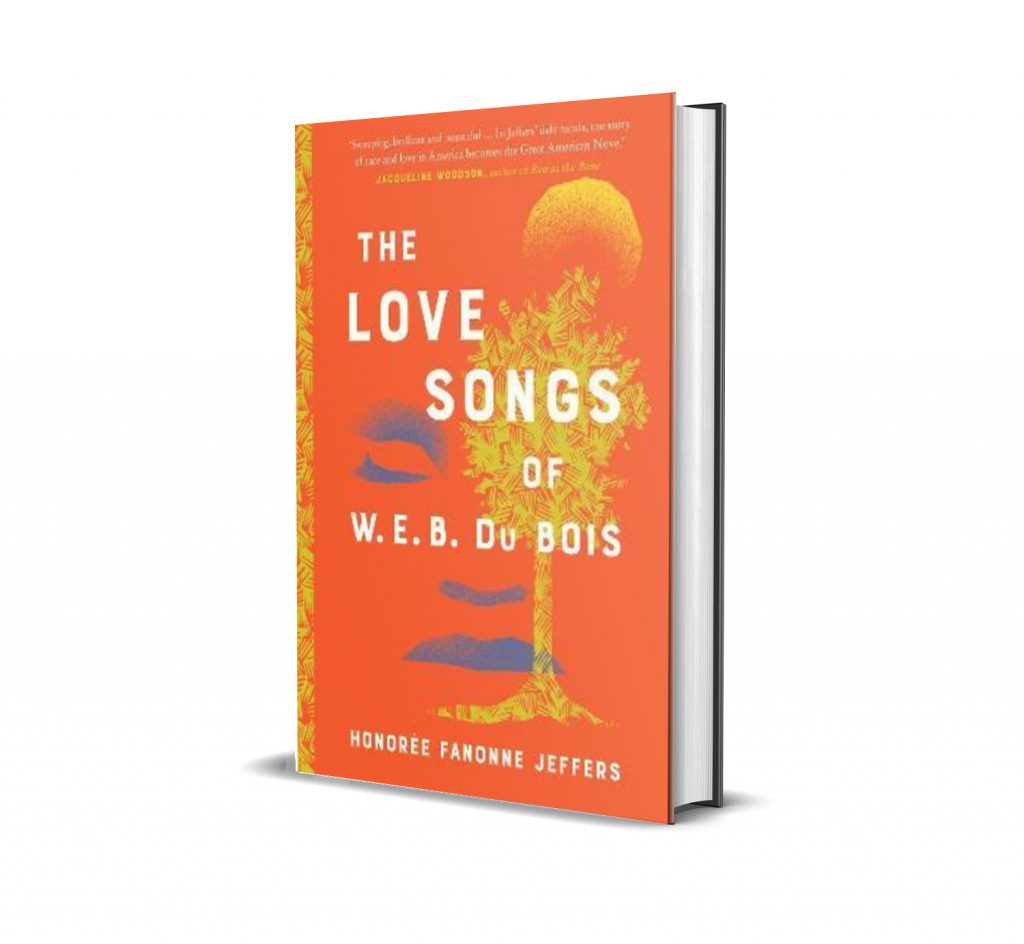 Cendekiawan besar, W. E. B. Du Bois, pernah menulis tentang Masalah ras di Amerika, dan apa yang dia sebut "Kesadaran Ganda". Kepekaan ini dimiliki setiap orang Afrika-Amerika untuk bertahan hidup. Sejak kecil, Ailey Pearl Garfield telah memahami kata-kata Du Bois dengan sangat baik. Menyandang nama dua orang kulit hitam Amerika yang tangguh — koreografer yang dihormati Alvin Ailey dan nenek buyutnya Pearl, keturunan orang Georgia yang diperbudak dan petani penyewa — Ailey membawa Masalah Du Bois di pundaknya.

The Love Songs of W.E.B. Du Bois :
Paperback – 24 August 2021
Jeffers, Honoree Fanonne (Author)
ISBN-13 : 9780008516482
Ailey dibesarkan di Amerika serikat bagian utara di Kota. Tetapi ia menghabiskan musim panas di selatan, di kota kecil Georgia Chicasetta, di mana keluarga ibunya telah tinggal sejak nenek moyang mereka tiba dari Afrika dalam perbudakan. Sejak usia dini, Ailey berjuang untuk memiliki yang dipersulit oleh trauma yang menghantui, serta bisikan para wanita — ibunya, Belle, saudara perempuannya, Lydia, dan garis keturunan ibu yang mencapai dua abad — yang mendesak Ailey untuk berhasil menggantikan mereka.
Untuk berdamai dengan identitasnya sendiri, Ailey memulai perjalanan melalui masa lalu keluarganya. Ia mengungkap kisah mengejutkan dari generasi leluhur — Pribumi, Hitam, dan putih — di pedalaman Selatan. Dengan melakukan itu, Ailey harus belajar merangkul warisan penuhnya, warisan penindasan dan perlawanan, perbudakan dan kemerdekaan, kekejaman dan ketahanan yang merupakan kisah—dan lagu—Amerika itu sendiri.
Buku Pilihan Oprah
Buku ini mendapatkan perhatian khusus dari Oprah Winfrey. Oprah mengumumkan buku ini menjadi salah satu buku pilihannya untuk Oprah Book Club, yang merayakan 25 th pada tahun ini.
Oprah said of the book: "I was enraptured by the story of this modern Black family, and how author Honorée Fanonne Jeffers interweaves the larger fabric of historical trauma with that family's ancestral tale—of tragedy, triumph, and also of the legacy of hidden abuse. But this is Ailey's story, too, and through her we are offered new learnings about colorism, aspiration, the role of matriarchy, and what it is to be a woman who's 'not to be trifled with.' She's a heroine for the ages."
dikutip dari Oprah Daily