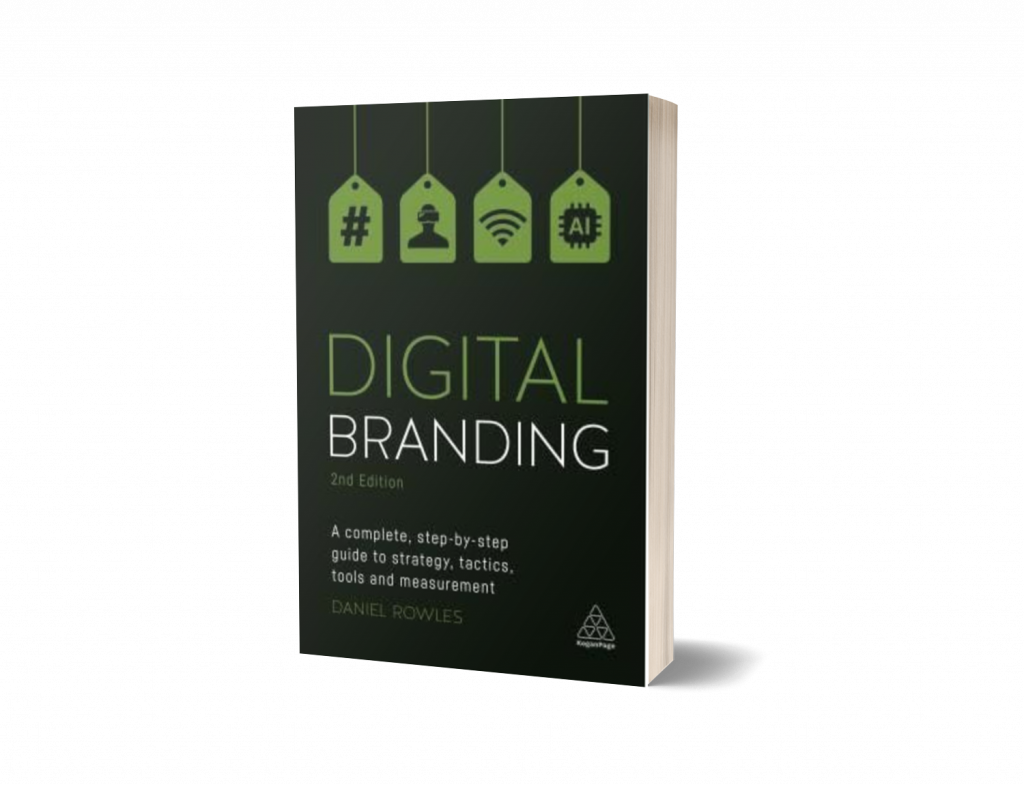 Digital Branding: A Complete Step-By-Step Guide to Strategy, Tactics, Tools and Measurement
Paperback – 28 December 2017
Rowles, Daniel (Author)
ISBN-13 : 9780749481698

Era digital berubah dengan sangat cepat, dimana social media memiliki pengaruh yang kuat dalam marketing dan branding. Oleh karenanya, Digital Branding memberikan arahan bagaimana menciptakan, mendistribusikan, dan mengukur strategi kampanye digital.
Daniel Rowles menghadirkan perencanaan brand dalam framework yang praktis dan tahap demi tahap. Dia juga memberikan penjelasan mengenai channel mana yang bisa dimanfaatkan untuk mendistribusikan kampanye yang telah dibuat tersebut. Dan juga bagaimana mengukur efektivitas dari setiap kampanye yang telah dibuat.
Dalam mengeksplorasi topik seperti content marketing, social media, search optimization and web analytics, Digital Branding menampilkan studi kasus dari pengalaman nyata. Dia juga memberikan masukan mengenai tools yang bisa digunakan, baik yang gratis maupun yang berbayar. Dengan demikian, Anda dapat menghitung ROI (return on investment) dan ROAS (return on Ad Spend) dari setiap channel yang Anda pakai. Anda akan melihat bagaimana mengambil data dan mengolahnya dari tools tersebut. Digital Branding juga memberikan gambaran contoh social guidelines, process and policy.
Buku ini merupakan update dari buku yang sama yang terbit tahun 2014. Update penting dari edisi kedua ini adalah terutama dalam social media guidelines and policy. Bagaimana mengatasi kemajuan dalam mobile marketing dan mobile payment, as well as augmented and virtual reality.
Buku ini masih menambahkan beberapa tools yang berbayar dan gratis, juga checklist yang berharga, memberikan gambaran proses dari awal hingga akhir sebuat digital branding, dan alat-alat yang dapat digunakan untuk mengukur bermacam channels dan tujuan.