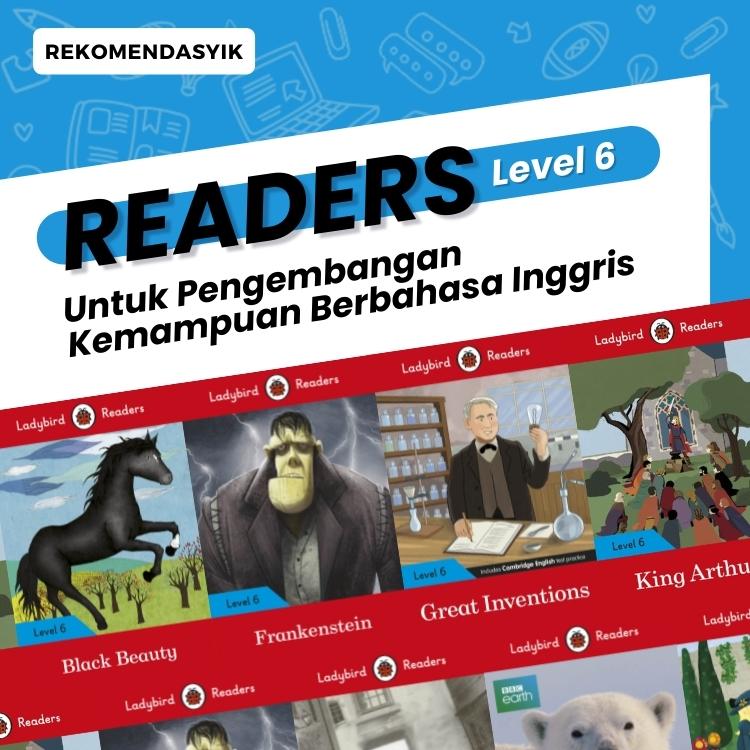 Ladybird Readers level 6, sebagai readers bahasa Inggris untuk tingkat SD, ini mencakup lebih banyak cerita klasik yang sudah akrab di telinga kita dan karangan nonfiksi yang tidak kalah menarik. Keduanya dituliskan dengan gaya bahasa yang lebih kompleks. Melalui model ilustrasi satu halaman dan teks di halaman sebelahnya, buku-buku ini akan terasa lebih seperti sebuah novel remaja. Diharapkan, anak-anak akan menemukan cerita-cerita menarik dengan lebih beragam penggunaan kosakata baru sekaligus memperkenalkan pola struktur tata bahasa. Untuk memudahkan pencarian arti kosakata baru, pembaca bisa menemukan kamus kosakata di bagian belakang.
1. BBC News: Tema Geografi, Alam, dan Margasatwa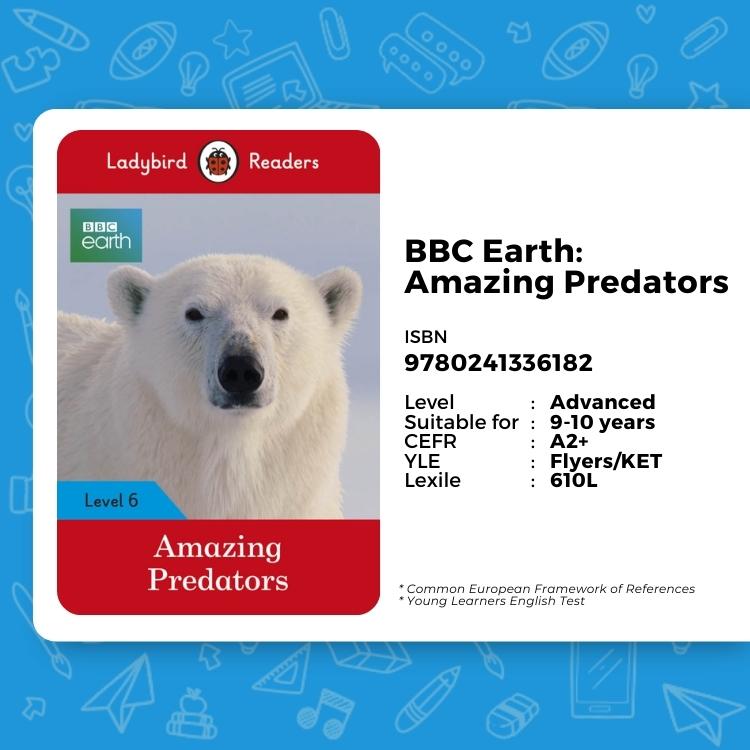 BBC Earth: Amazing Predators
All animals need to eat to live. Some animals eat other animals, and these predators must do some amazing things to hunt their prey!
2. Tema Klasik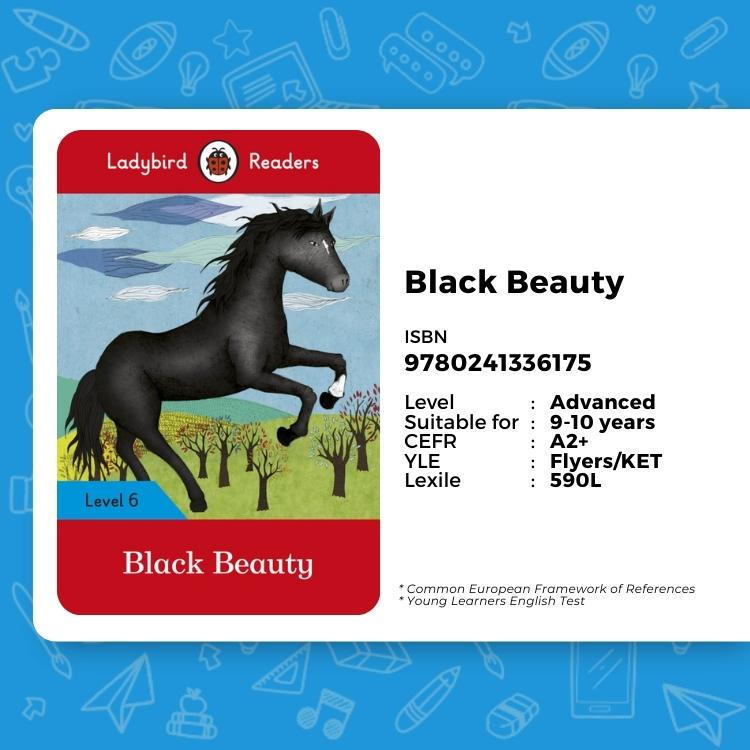 Black Beauty
Black Beauty meets many different people during his difficult life. Can Black Beauty ever be as happy as he was at Mr Gordon's farm?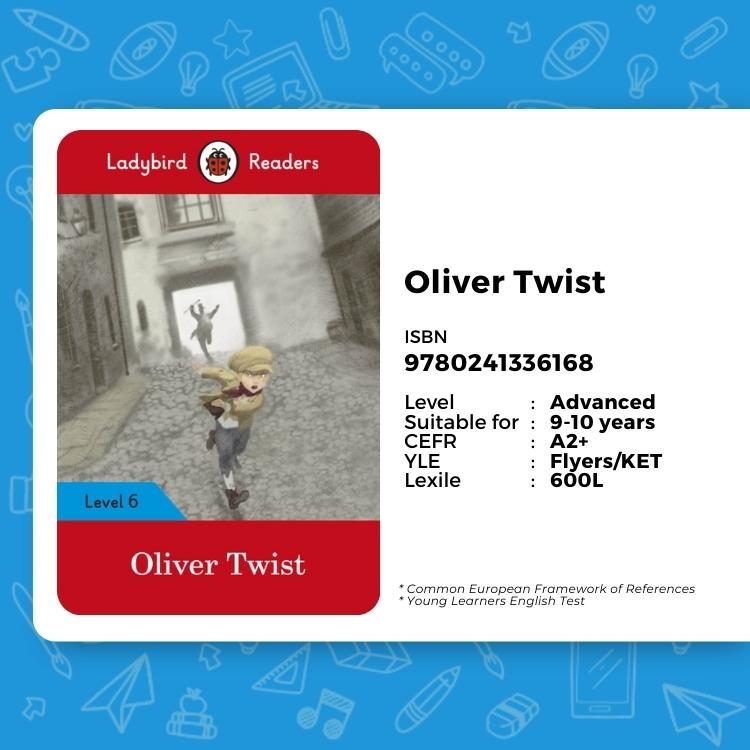 Oliver Twist
Oliver escapes the workhouse he goes to London. What happens when the Artful Dodger takes Oliver to meet Fagin and his gang?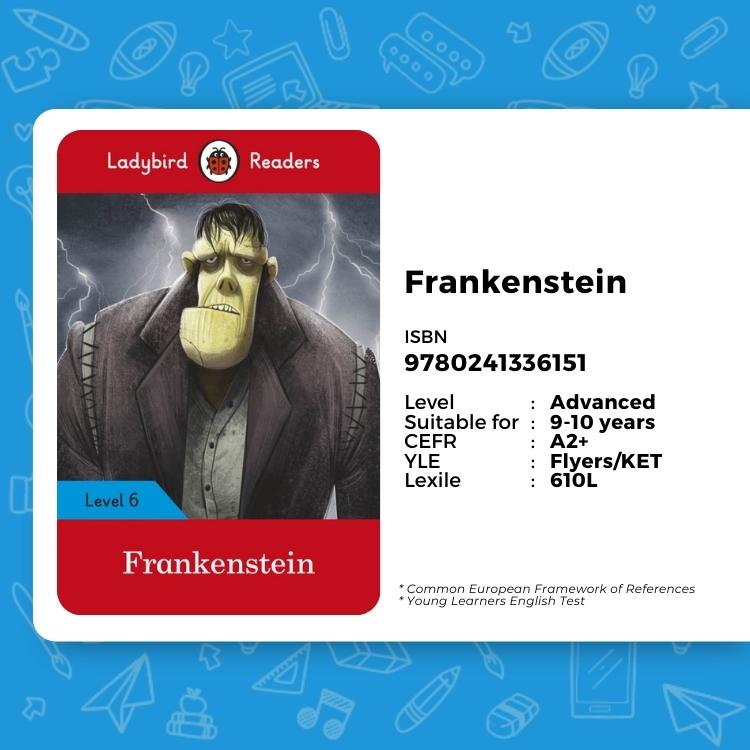 Frankenstein
Coming in 2018, to celebrate 200 years since Mary Shelley's classic was first published! Victor Frankenstein was a brilliant scientist. He wanted to create something beautiful, but he created something terrible – a monster!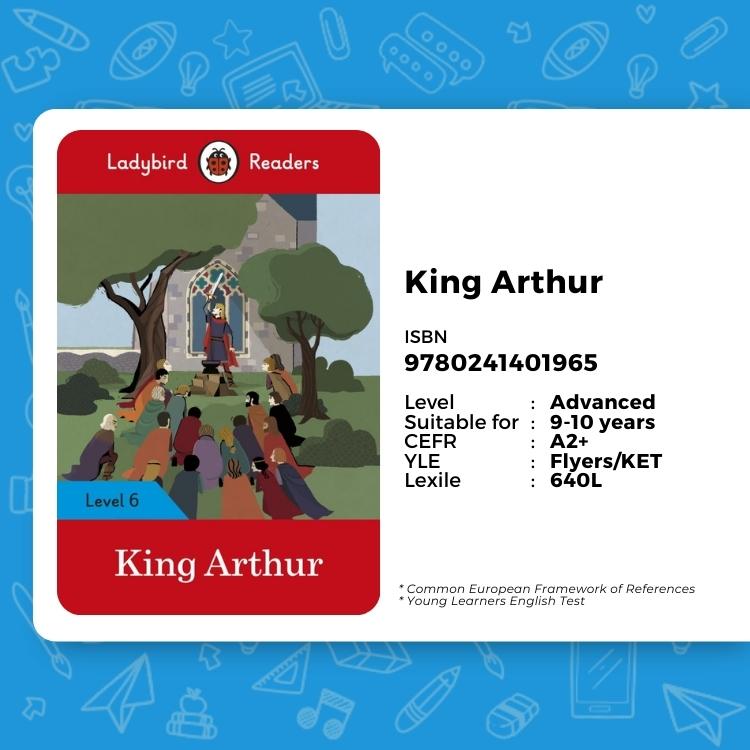 King Arthur
When Arthur pulls the sword from the stone he becomes king. He and his knights must fight battles and protect Camelot.
3. Tema NonFiksi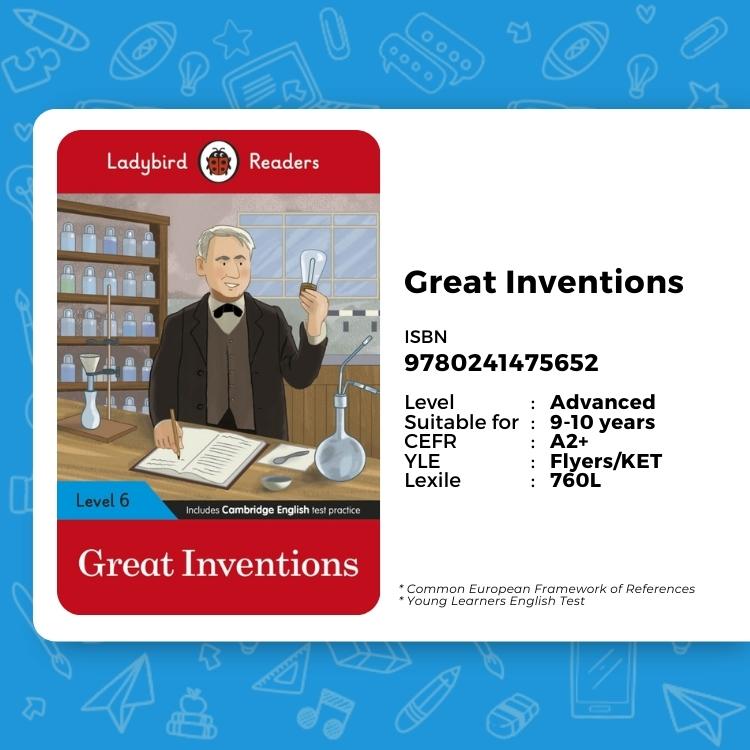 Great Inventions
Can you imagine life before the internet, telephones or the wheel. Great inventions can change the world!
***
Ladybird Readers adalah buku cerita yang didesain secara khusus untuk meningkatkan kemampuan dalam bahasa Inggris. Kemampuan di sini, termasuk soal membaca, mendengar, berbicara, menulis, sampai berpikir kritis. Setiap buku sudah ditata sedemikian rupa agar memudahkan setiap anak untuk belajar bahasa Inggris. Terdapat level yang dimulai dengan kata-kata pendek sampai kosakata yang lebih rumit dalam bentuk kalimat dan paragraf. Ide utama dalam Ladybird Readers ini menghadirkan cerita-cerita dari banyak karakter terkenal. Selain itu, ada juga pengetahuan-pengetahuan informatif yang tentunya ringan untuk dicerna oleh anak usia 5 – 12 tahun. Boleh juga dikatakan Ladybird Readers ini sebagai readers bahasa Inggris untuk tingkat SD.
Sumber: https://www.ladybirdeducation.co.uk/books/ladybird-readers/